30 September 2016
USN develops laser weapon prototypes
HamRadio.TV - A look at some of the latest Chinese rigs
HamCollege.TV - more about QRM & QRN
26 September 2016
Video on what makes a good portable CW paddle
The Great Geomagnetic Blitz of September 1941
Australian Radiofrequency Spectrum Plan Review
Video of Tim Peake GB1SS speaking to schools
Collingwood EW Instructor discovers Canadian namesake
A quick, very quick look around HMS QE by SkyTV
23 September 2016
Foundations of Amateur Radio Ep. 69 - How to make a propagation map
Chinese space station to fall to earth in 2017
DX News from ARRL
22 September 2016
New look and role for HMS Temeraire
Ham Radio 2.0 Ep 58 (video) - How to write a DMR codeplug
The difference between Amateur Radio and CB
21 September 2016
Drone flies on wireless power
Unmanned cargo ships
Jutland commemorative £5 coin launched by VC's descendant
Directory of WebSDR sites and their facilities
19 September 2016
Eavesdropping on Bluetooth
BATC convention coming up on 24 / 25 September at RAF Musuem Cosford
Interesting polemic on remote operation by EI5DI
16 September 2016
Special calls to commemorate Norman Conquest
VE-VK QSO on 630 metres
DX News from ARRL
15 September 2016
New website for Romanian Marine Amateur Radioclub
What happens if GPS satellites go down?
Anger at plans to scrap RN ship-repair ship
HamRadio360 - workbench discussion about oscilloscopes
Video of 3 element 75m Yagi installation
14 September 2016
AmateurLogic.TV Ep 95 - D-Star hotspots + Pico balloon experiments + lots more
New Amateur Radio Promotional video
Campaign to save HMS President & bring her to Portsmouth
13 September 2016
Morse code at Eurovision?
Last cooper at Royal Clarence Yard revisits former workplace
Submarine Parachute Rescue Team
12 September 2016
VK amateurs looking for extensions to 160 & 80m bands & new allocations in 70MHz & 918 MHz
AllAfrica contest next weekend
HamNation.TV - YL edition
Foundations of Amateur Radio Ep. 66 - All about SWR & the difference between coax & ladder line
Simple PL259 tool & D-Star explained (video)
9 September 2016
Where we are in Sunspot Cycle 24
DX News from ARRL
Capt Ellie Ablett takes command of HMS Raleigh
USMC jets will from HMS QE as RN will not have enough F-35Bs
Is it a bird? Is it a plane? No, it's USS Zumwalt with Capt Kirk at the helm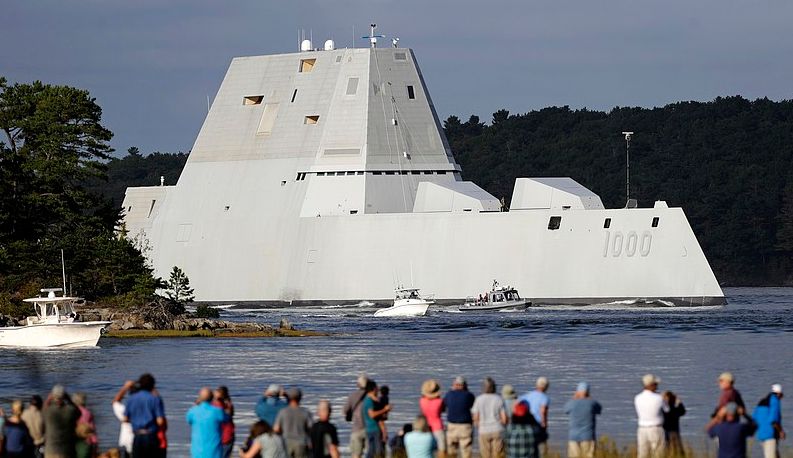 8 September 2016
REMINDER: Colin is still looking for suggestions for a new name for the Newsletter
F-35A is just too stealthy
Today is RN Reserves Day
HMS Tyne escorts Russian warships through the Channel
Learn Morse Code online - 20 characters in 40 days
7 September 2016
HamRadio360 podcast - All about amateur radio satellite operation
Video of Portable Satellite Operation talk
6 September 2016
More about unmanned surface vessel tests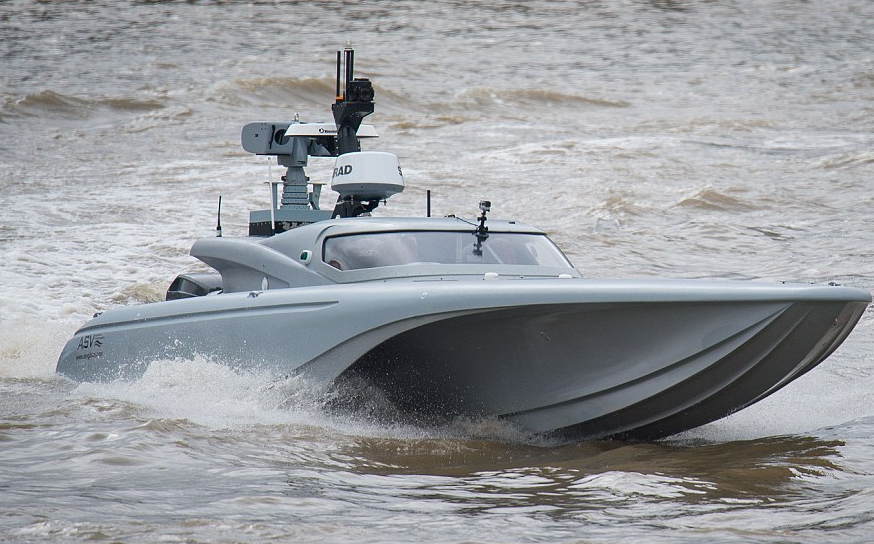 5 September 2016
New book on Hand Carried QRP Antennas
Foundations of Amateur Radio Ep 65 - Keeping your station secure
Latest ICQPodcast released featuring Trouble with Mobile Antennas
Tests of unmanned surface vessel in Thames
New gangways for HMS QE delivered to Portsmouth Dockyard
Unmanned minehunting being tested in Operation Unmanned Warrior
Army falls to lowest numbers in 200 years
2 September 2016
RAN tests ScanEagle drone aboard HMAS Newcastle
GB2CAV will be active on 40m on 17 & 18 September as part of 1940s weekend
DX News from ARRL
1 September 2016
RAF buys Boeing P-8A Poseidon maritime patrol aircraft
Memorial to Nelson in Napoleon's birthplace
CQ-DATV 39 available for FREE download
HamRadio.TV Ep. 26 - All about Echolink
30 August 2016
NB Colin our Editor still looking for suggestions for renaming of The Newsletter
Listen out 10-11 September for HMS Otus with call DL0MFN
Foundations of Amateur Radio Ep. 64 - more about propagation
HamCollege.TV Ep. 20 - all about noise and interference
26 August 2016
Welcome to new member SWL Steve & welcome back Bill G0KDL
DX News from ARRL
Centenary of coastal forces
Free tot - but only if you happen to be in Charleston, NC
25 August 2016
Review of new Icom rigs
New submariner T-shirt

23 August 2016
Video presentation on DMR
Lusty goes for scrap
Scottish king penguin mascot to King of Norway Guards is promoted to brigadier
22 August 2016
Podcast on BBC Monitoring station at Caversham
Latest ICQPodcast - Having fun with Morse Code
All about Baluns - video
Lord Rix G2DQU SK
19 August 2016
Ironing out the snags on Type 45s
AmateurLogic.TV #94:Universal Digital Repeater Controller among many other topics
DX News from ARRL
New President for BATC to succeed the late Peter G3PYB
Royal Marines consider controversial mixed barracks
HMS Trenchant rejoins the fleet

18 August 2016
Dean 2E1ILH (QTHR) is looking for Ameritron RCS-4 Antenna Switch & End Fed Antenna 80-10M
Welcome back Alan G7SLD & Mike G7BLX
16 August 2016
Watching ISS SSTV pictures using Baofeng handheld and a tablet
Southend Raspberry Pi event has Amateur Radio session
A YL's view of amateur radio (podcast)
15 August 2016
New advances in autonomous unmanned underwater drones
USN sea tests anti-submarine unmanned surface vessel
SSTV from international space station today & tomorrow on 145.8MHz
HMS President refused Lottery funding to secure its future
Voice+Video digital QSOs on HF using FreeDV + Video
Slideshow - HMS Hermes
12 August 2016
Building the ZZRX-40 RX kit (video)
DX News from ARRL
HMS Westminster crew visit Westminister Abbey for annual civic service
11 August 2016
NATO Allies impressed by new class of Russian submarine
ISS will transmit SSTV on 145.8 MHz on 15 and 16 August
USAF experiments with beefing up ionosphere to improve HF comms
IARU Monitoring System (free) newsletter now available
10 August 2016
Relaunch of UK MM Net, sponsors, controllers and members wanted
Video discussion and chat on live magnetic antennas
Switched mode PSU jams communications
Flight Refuelling Rally/Hamfest next Sunday 14th August
Wireless World magazine archive 1911-1986 available to download as PDF
Admiral Sir Jock Slater tells of his sadness at state of Illustrious
Donations from Collingwood Open Day handed over to local & naval charities
Common misconceptions about Amateur Radio
Horndean Club moves HQ

8 August 2016
Using submarines to hack systems
The legend of HMS Vanguard and the Still and West
ICQ Podcast Ep. 217 - solar powered shack
Perseid Meteor Shower may bring Sporadic E goodies
5 August 2016
Special event station from MV Ross Revenge home of Radio Caroline
New video about the Narional Radio Centre
DX News from ARRL
Ham College 19 - more about multimode transceivers
Design of new Type 31 Frigate
HMS President set for the scrapyard
4 August 2016
Spare parts for F35 will soon be obsolete so USN has to build own stock of spares
New scanner and recorder can go from 2MHz to 6GHz
Sub base provides security for endangered birds of prey
3 August 2016
Impact of OTHR on amateur radio operations
Pompey chefs sweep the board
US radio ham fined $25K for intentional interference
HamRadio 360 has a discussion about power supplies for amateur equipment
2 August 2016
USN's new approaches to SIGINT
1 August 2016
Watch HamradioNow.TV on DV4 multi digital modes transceiver
IARU VHF-UHF Newsletter available now - FREE
Geomagnetic storm warning for 2nd August
All the RN's Type 45 destroyers currently in Portsmouth
Type 45s were saddled with 'dodgy' engines claims admiral
29 July 2016
Russia ups Pacific sub fleet
HamRadioNow.TV: Digital modes now and in the future
Guildford International Space Colloquium to be streamed live
DX News from ARRL
27 July 2016
First EME echoes were received in 1944
Amateur Radio: Breaking hobby stereotypes
Sultan Skipper goes out in style
26 July 2016
Satellite beginners session in Guildford
100 watts and a wire looks at weekend antenna projects
History of the capacitor
Russian TV thinks RN can't recruit submariners because they can't get Facebook underwater
25 July 2016
GB2RS news available on TXFactor
Strongest solar flare so far of 2016 just unleashed
BBC's detailed plans for nuclear war
HMS Somerset now commanded by Somerset officer
22 July 2016
DX News from ARRL
US Court rules that USN ASW low frequency active sonar may be harmful to marine wildlife
New Ofcom website portal to go live over the weekend
IOTA next weekend 30-31 July
RN secures Solent for America's Cup yacht races
First Sea Lord delivers Defence & Security lecture to City of London
Norwegians looking to build submerged floating bridges
USN's latest $13bn carrier just doesn't work
BAE develops new analytical tool to monitor RN ships in realtime
INS Viraat/ex-HMS Hermes to sail for the last time under its own power
21 July 2016
MOD says Type 26 frigates have not been cancelled
And this is what the effect might be if they were
HMS Ambush gets closer to tanker than it intended - damage ensues
HMS Bulwark arrives in Sunderland for 3-day visit
First Sea Lord (& our Patron) opens new facility in Fleet Intelligence Centre in HMS Collingwood
20 July 2016
Geomagnetic storm in progress
Try your hand at a simple low cost FMCW radar
Video tour of Mary Rose
19 July 2016
The HQ Shack will not be available on Wednesday afternoon between 14.00 and 17.00 due to an exam taking place
Take a trip on Ben Ainslie's America's Cup skimming yacht
Using locusts as bomb detectors
Measuring radar PRI stagger (EW stuff)
Mary Rose in all her glory
RN drones squadron is no more
18 July 2016
Radio Caroline special event station GB5RC
New free leaflet on Earthing & the Radio Amateur from RSGB EMC Committee
Some big sunspots pending that could create some interesting propagation
Some memories of HMS Ausonia
15 July 2016
At last! Every issue of The Communicator is now available in the History Library
IARU Monitoring System Newsletter is now available for free download
DX News from ARRL
Merlin choppers will be taking off from HMS QE by next Spring
14 July 2016
Reduction in number of German licence holders
VDSL EMC/Interference - update from RSGB
How to counter swarms of low cost drones
New advances in airborne EW
RN coxswain qualifications now transfer to civvy street
FRG7700 with bits & pieces for sale on ForSale page
12 July 2016
Arrester cable snaps as aircraft lands on USS Eisenhower(video)
Every CO in Russian Baltic fleet is sacked
11 July 2016
HamRadioNow.TV - 5 watt Field Day
ICQPodcast - Friedrichschafen 2016
Daring uses Sea Viper missile as 10th birthday candle
What's special about 50 ohms?
8 July 2016
GB7RN is fully operational again - thanks G8PUO
24 hours of JT signal reception on 20m
DX News from ARRL
EI/MI repeater and gateway interactive map
30 facts about HMS Defender
DV4Mobile all digital mode (DMR, D0Star, C4FM)
Some recent Minutes and Newsletters added to the usual places
7 July 2016
UK Maritime Mobile Net slowly getting back on the air. Give a call any day on 14.303 MHz around 08.00Z or 18.00Z
1st Liss Scouts looking for help in Petersfield area for JOTI on 15 October
Extensive changes at BBC Monitoring
4 July 2016
DX News from ARRL
Radio amateur in or around Derbyshire wanted to help with JOTA station
Report on RF pollution from solar panels
HamCollege.TV session 18 Multi-mode rigs
30 June 2016
Properties of different types of capacitors
CQ-DATV 37 free ATV eMagazine is now available for download
Minister confirms new Type 26 frigates will not break down in hot water
First of new F-35B stealth fighters arrives in UK
The automated navy of the future
Video of some of the RN's future technology
27 June 2016
Special call HF0F for Pope's visit to Poland
Navy books site to give 1% to charity
Armed Forces Day celebrated across the country
ICQ Podcast 214 looks at a range of amateur radio issues and topics
Last section of HMS PoW installed
RN targets industry to plug staffing shortage
23 June 2016
HamRadioNow.TV D-STAR forum at Dayton
ZL amateurs looking for allocation of 222-223MHz
HMS Duncan in Liverpool this weekend for Armed Forces Day
Still looking for volunteers to help run UK Maritime Mobile Met
22 June 2016
AmateurLogic.TV 92 part 2 of Hamvention 2016
Wide area jamming of GPS signals
Research shows children from military families less likely to go to Uni than civilian families
HRH PoW visits HMS PoW
20 June 2016
DX News from ARRL
BAE to build undersea navigation without GPS for underwater drones
Android app for French radio amateur exam
Data modes on amateur radio satellites (video)
Free meal offer to military personnel to celebrate Armed Forces Day
First Sea Lord gets traditional Maori greeting in Portsmouth
Submarine Service future charted at annual conference
16 June 2016
A good time to be a radio ham
Cape Town 2m beacon
Help wanted for men's shed electronics
IARU Monitoring System Newsletter now available
Signals Museum - RAF Henlow - GB4SMH - next weekend
13 June 2016
According to Cluster Network there are 206 countries active
USN & HF ALE (not the IPA variety)
One third of matelots want to jump ship
Massive task to standardise RN's data
11 June 2016
Relaunch of UK's only nuclear-powered museum submarine in Devonport
HMS Westminster celebrates official birthday of HM the Queen
10 June 2016
DX News from ARRL
9 June 2016
Euro 2016 amateur radio Award
Another Royal licensed radio amateur
8 June 2016
New album with photos of Faslane Comcen staff March 1984 (h/t Mac McKeever)
Submariners to exercise Freedom of Barrow next Saturday 11th
HMS Kent shadows Russian sub in North Sea
Clyde hosts first Naval Service Women's Network Conference
Escapee Arthur ends up in RNAS Yeovilton
Frigates face dangerous delays 'because MOD has run out of money'
7 June 2016
SSTV (J3f) from HQ Shack this afternoon on 14.230 MHz. Will aim for same next Tuesday PM. Any changes will be on the RNARS Notice Board
TX-Factor TV ep. 11 available now
Using LimeSDR to transmit digital ATV
Winning photos from RN Photographer of the Year
Type 45 power outages blamed on warm sea
Welcome new member Tony G1BHE
6 June 2016
Secret WW2 wireless station near Norwich gets heritage protection
Any more volunteers to share duties of MM net? One volunteer already
GB90QEB on air on June 8 to celebrate Queen's 90th birthday
Where have all the sunspots gone?
AmateurLogic TV Hamvention 2016 - part 1
ARRL RadioWaves now available for free download
Welcome new member Josh G7SUV
HMS Bulwark makes nighttime passage up Thames for morning arrival in Greenwich
40th anniversary of Ganges closure
Some photos from Collingwood Day added to the Photo Album
3 June 2016
DX News from ARRL
USN buys BAE electronically steerable IFF aerial system
GB6COD will be on the air tomorrow. Keep an eye on our Notice Board
2 June 2016
US Military still using 8" floppies to coordinate nuclear operations
NJ2BB sked with other battleship museums
REME looking good in Field Gun practice in Collingwood
Does the RN have an obsession with big ships?
Anyone have a copy of The Communicator Easter 1973 to give us a full house?
1 June 2016
New IARU HF Band Plan comes into effect today
Free ATV magazine CQ-DATV 36 now available
Ham College 17 - more on digital modes & VOIP
HMS Endurance heads for Turkish scrapyard
Penultimate copy of The Communicator added to the Library
The Library now has its own entry in the Menu
30 May 2016
Copies of The Communicator actually added to the Library
Spring 1973 only missing issue. If you have one would like to hear from you
Free download of VHF Handbook 7.5
PyQSO v0.3 simple Linux logging system now available
First Sea Lord takes Sultan's 60th anniversary Divisions
27 May 2016
Some more issues of The Communicator added to the Library. Almost a full set now
150th anniversary of Canada Confederation - special prefixes
DX News from ARRL
25 May 2016
Latest NZ amateur radio magazine available for free download
TransAtlantic VHF digital beacon receiver site inaugurated
Advanced distance learning course now enrolling for July start
Lost sub P311 found in Med after 73 years
HMS Hood bell re-dedicated after 75 years
First sea captain joins HMS QE
23 May 2016
HMS Collingwood Open Day on 4 June - full details HERE
Welcome new member Roland M0BDB
Royal Maritime Club in Portsmouth gets £300,000 Gov't grant
HMS Duncan arrives in London to commemorate battle of Jutland
New missiles being developed for F-35B jets
20 May 2016
Still looking for a volunteer for controller of the Maritime Mobile Net. Names to G3ZDF
Broadcast TV DXing
USN using Raytheon to operate HF over-the-horizon-radar
DX News from ARRL
Advanced exam distance-learning course now enrolling
Changes to bandplan on 1 June 2016
RM Museum to move from Eastney to Dockyard
More about HMS QE
Collingwood figurehead gets a makeover
And some more about HMS QE
18 May 2016
QST contributing editor asks 'Amateur Radio - now what?'(video)
On this day in 1803 Nelson hoisted his flag for the last time in Victory
17 May 2016
Congratulations to Ian M6IHH & Ben M6GQC on provisional pass of Intermediate Exam
Also congrats to Martin M0EHL on getting his Leading Rate
Review & audio samples of IC-7300
AmateurLogic.TV - all about antennas
IARU VHF-UHF Newsletter
First Sea Lord's speech on UK/US naval partnership
15 May 2016
DX News from ARRL
GB2RS all the latest amateur radio news podcast
DKARS free magazine now available for download
VK9RNI Norfolk Island UHF repeater
HMS Kent visit to London
12 May 2016
RN Weapon's Engineering Branch celebrates 70th anniversary in HMS Collingwood on 21 September
RN front row in Invictus Choir in Florida
WSJT WSPR/JT9 balloon launch
RN shadows Russian warship from Baltic through Channel
11 May 2016
IARU Monitoring System Newsletter now available for download
USN orders catamaran-type troop & equipment fast landing craft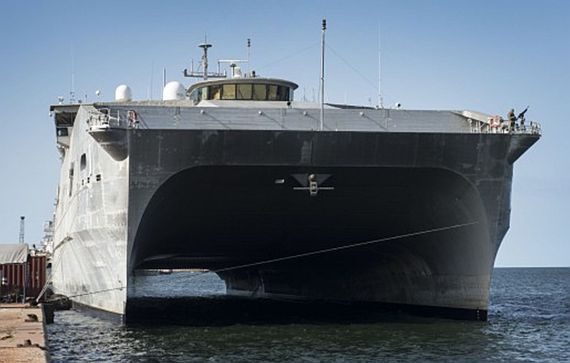 10 May 2016
Sea Cadet unit in HMS Excellent looking for an HF Rig. Contact G3ZDF below
The story behind GB1SOE
Long delayed echo detection automation
Fitting drones into air traffic control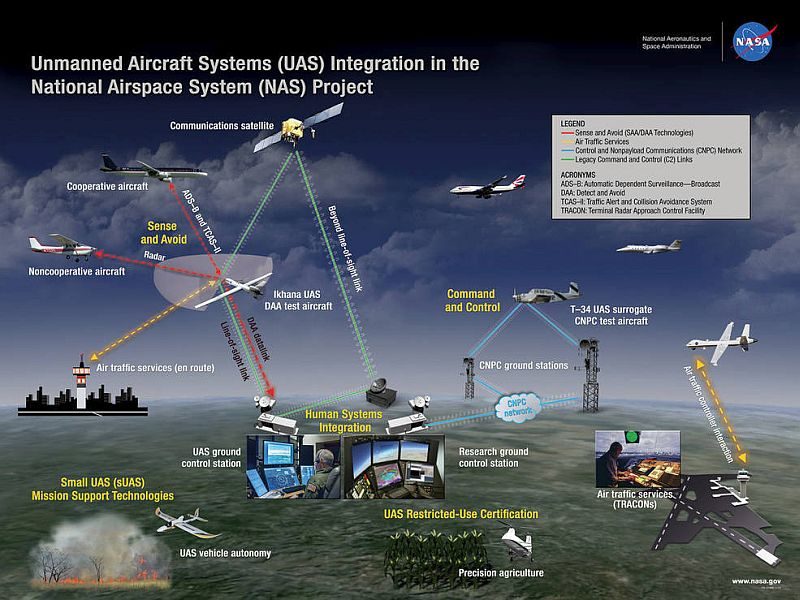 9 May 2016
Welcome to new member John M6GZG
USN orders underwater drones that can mimic acoustic signatures of diesel & nuke subs
DX News from ARRL
D-Day Museum auction
Air Cadet exam treated as equivalent to Foundation by Ofcom
New history of HMS Belfast published
Plaque in honour of Petersfield Victoria Cross Naval hero to be unveiled
Indian Navy says goodbye to Sea Harriers
5 May 2016
HamCollege.TV lesson 16 - a look at digital modes
New weatherproofing kits for RF & microwave connectors
HamRadio 360 podcast - an introduction to SDR
3 May 2016
Ham Radio 2016 Friedrichshafen will be on June 24-26
Latest edition of free 5 MHz Newsletter available for download
Standalone digital radio IP gateway-Supports DMR, D-Star, System Fusion
Free CQ-DATV 35 magazine available for download
Obituary - Admiral of the Fleet Sir Edward Ashmore
2 May 2016
Latest ICQPodcast looks at operating portable
HMS Sutherland begins month of Battle of Jutland commemorations
RN's amphibious vehicle Viking class gets £37m makeover
RN win Inter-Services Rugby Championship
This week's top 10 RN photos
29 April 2016
USAF installing laser-based defence systems on large aircraft
RSGB now offers 'on-demand' Advanced exams
USN project looks to share radar, EW & comms antennas
Russia's improving EW capabilities
China's first aircraft carrier enters service
Crystal Palace Radio Club talk on the role of amateur radio in WWI on 6 May
DX News from ARRL
Veterans in Portsmouth to be given council homes first under new rules
26 April 2016
Video of some aspects of SteppIR antennas
Advanced tickets for Collingwood Open Day now on sale
Volunteers required to operate HQ Shack for Collingwood Open Day. Names to Secretary
Bridge-eye view of HMS Tyne leaving heart of Glasgow out into Clyde estuary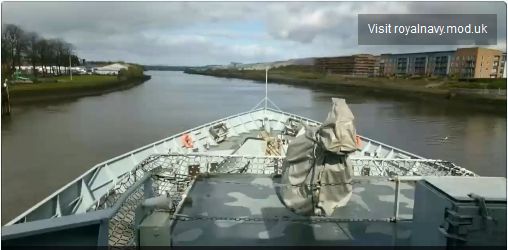 25 April 2016
Sultan staff take part in 'The Big Bang @ Solent' (page 5)
The last hours of HMS Affray (page 10)
HMS Defender escorts RMS Queen Mary II through Gulf of Oman

22 April 2016
The Communicator Summer 1970 added to the Library
DX News from ARRL
Next Tim Peake ISS contact with Derby High School in Bury on Monday 25 at 12.00
Video on Crystal Sets from the 20s & 30s
New Armed Forces Covenant website launched
21 April 2016
Portuguese Navy Days contests will be held 14/15 May (CW/SSB) & 28 May (Digital Modes)
GB1STG special call for St George's Day this Saturday
Royal Marine buglers help Farlington school celebrate Queen's birthday
The man behind the safe arrival of HMS QE in Portsmouth
20 April 2016
The Communicator Spring, Summer & Winter 1971 added to Library
Amateurs asked to keep 7.060 MHz clear for Ecuador emergency earthquake traffic
New EMC regs now in force in UK
Yagi research project update
HMS Sultan denies it has banned sailors from posting on social media
19 April 2016
BAE to build F-35 engineering facilities at RAF Marham
HMS Richmond PO Chef wins Caterer of the Year
New Wildcats delivered to 815 Squadron
Sultan matelots banned from posting scran pics on social media
18 April 2016
The Communicator Spring 1970 added to the Library
Latest ICQPodcast features Erecting Antennas plus lots of other amateur radio news
Should there be a new licence for 2m and above?
Radio Communication Museum of GB needs your vote
AmateurLogic.TV Ep. 89 covers Lineman's Splice & some experiments with the Pi
15 April 2016
Ofcom have published a revised set of guidance notes for Amateur Licence holders
US Carrier Group powered by biofuel
New RSGB video - Amateur Radio - A world of possibilities
DX News from ARRL
BBC report on QB50 CubeSats
HMS Protector uses drones to navigate through Antarctic seas
13 April 2016
QSOToday podcast - all about HF propagation
ARM SDR radio tuning 8 - 900 kHz using just a few components
International Marconi Radio Day will be on 23 April this year
M0PZT blog explains PSK Reporter & Reverse Beacon Network
BBC preparing for Internet-only radio & TV?
Investiture of former First Sea Lord
USN's new stealth destroyer is too stealthy
11 April 2016
ISS slow scan TV schedule for April
Transmitting DATV with a Raspberry Pi
SolderSmoke podcast ep. 186 now available incl. Pi SDR DSP rig
Big sunspot gets bigger
8 April 2016
Our Patron Admiral Sir Philip Jones has taken over as First Sea Lord
D-STAR satellite to launch soon
DX News from ARRL
Video of life inside RN's biggest base outside UK
5 April 2016
AmateurLogic.TV in depth review of IC-7300
Video of demolition of 48 VOA towers introduced by a reporter called Ariel
Portsmouth MP calls for free WiFi on all military HQs
4 April 2016
New album of HMS Belfast AGM & EAW added to the photos page
HamRadioNow.TV ep. 195 - the latest on all modes of digital voice
New type of aerial that avoids unwanted signals
Free CQ-DATV magazine available for download
Shakespeare 400 special call (GB2WS) from Stratford on Avon
New guardian on Collingwood's Main Gate

1 April 2016
We are carrying out a short survey to get suggestions for the AGM Venue. It should have popped up when you came to this page and no, it's not an April Fool joke.
DX News from ARRL
Ofcom has issued a tool to rate mobile and broadband coverage and performance in local areas
31 March 2016
The on-air activity period for green-fingered amateurs
Satellite tracking app for any OS
HMS Somerset shadows Russian convoy through the Channel
'Form follows function' or choosing the right connector for the coax you are using
29 March 2016
Ofcom statement on regs for controlling EMC
BBC micro:bit Morse code network
On 24 March 2 100 year old amateurs Laurie G2BUP and Fred G6YUY joined RAOTA 40m Net!
UK to host YOTA 2017
HamCollege.TV lesson 15 - all about satellite communications
The first wireless hack or 'scientific hooliganism' as described by the Royal Institution
Defence minister admits £6bn gamble on risky engines for Type 45s failed

25 March 2016
DX News from ARRL
Two free amateur radio ebooks available on Amazon
Remains of 2 WWI German destroyers found opposite Whale Island
24 March 2016
The Communicator Winter 1969 added to the Library
JT65 developer K1JT named Hamvention 2016 Amateur of the Year
NATO Flotilla arrives in Portsmouth
RN honour for top Sea Cadets
Annual RN V French Navy Rugby match becomes boxing match
23 March 2016
Flying drone can hide underwater for months - and then take off
New microchip shrinks radar to fit in the palm of your hand
UK student balloon flies round the world
HMS Collingwood Open Day will be on Saturday 4th June
Welcome to 2 new members Stewart M0HSU & Ian M6IHH
Unlocking the Phase Locked Loop
£472 Million funding agreed for next generation of Type 26 frigates
22 March 2016
Rail passenger charged with using mobile phone jammer
June 17 designated as World QRP Day
HMS Monmouth crew march through Monmouth
New advanced Russian frigate heads for Barents Sea trials
21 March 2016
The Communicator Easter 1952 added to the Library
ICQPodcast 207 - review of IC-2730 + more
New UK amateur radio free ads site
Farewell tour of RN's Sea Kings
Big change to HMS Victory
Here's where you can vote for RRS Boaty McBoatface
HamRadioNow.TV - Digital Voice progress
HMS Bronington sinks in Birkenhead Dock

18 March 2016
Welcome to new member Steve M6SRE
DX News from ARRL
Jutland centenary to be marked by parade & ceremony in Southsea
16 March 2016
The Communicator Easter 1958 & Christmas 1960 from Collingwood Museum added to Library
Mods to QE class carrier to provide amphibious assult support
HamRadioNow.TV ep. 247 on a variety of topics
Want to know what the aircraft flying over you is and where it is bound for? Check out HERE
RN will demonstrate its robots off coast of Scotland
15 March 2016
Ofcom row back on declaring million of TV sets obsolete
100 watts & a wire podcast
Morse Telegraph Club
14 March 2016
Amateur radio exam syllabus revision underway
DX News from ARRL
5MHz allocation for Belgian amateurs
Latest IARU Monitoring System Newsletter now available for download
Millions of UK Freeview TV sets may become obsolete
AmateurLogic.TV ep. 88 incl. 3D printer primer
Pompey's predicament
10 March 2016
Simon G0IEY will be carrying out maintenance on the ATV equipment in the HQ Shack & the mast as weather permits
Video demo of new Icom 7300
Hovercraft research site bid for redundant part of Portsmouth Dockyard
New RNARS Notice Board in the right hand column. Click on it to try it out.
Death of ex RN officer & Fleet Air Arm observer friend to Beatles
9 March 2016
All Communicators magazines for 1954 & 1955 from Collingwood Museum added to Library
Latest ICQPodcast available, topics include Marconi Exhibition & shack projects
Using the Si5351 to create a VFO
The Mighty KBC to close down on 6095 kHz on 27 March
HMS Sultan ceremony to mark centenary of squadron creation
HMS Albion reaches milestone in her refit in Devonport
PM reminded of promise to bring shipbuilding back to Portsmouth
How low can you go? The world of QRP
6 March 2016
More Communicators for 1951 & 1953 from Collingwood Museum added to Library
Special call on 16/17 June GB2AMT commemorating centenary of Alan Turing's birth
DX News from ARRL
RSGB has assumed responsibility for administering short contest calls
Ofcom Spectrum Licensing Department will be moving to Warrington
Belgium gets 5 MHz allocation & 4m extension
Remote controlled short wave receiver
Devonport Naval Heritage Centre Open Day on Sunday 3 April
3 March 2016
The Communicators for 1949 and 1950 added to the Library thanks to Collingwood Museum
NASA announces plans to develop supersonic passenger jet
MSF 60 khz standard will be off-air on 10 March from 10.00 to 16.00
Small scale DAB trial extension
2 March 2016
Problems with new F35 carrier aircraft

1 March 2016
The Communicator Vol 1 Issue 1 (Easter 1947) & other issues from 1947 & 1948 added to the Library thanks to Radar & Communications Museum in HMS Collingwood
Link to historic WW I colour photos of Australian troops added to Photo Albums
RN's manpower woes
HamCollege.TV episode 14 - Propagation
29 February 2016
TXFactor.TV episode 10 now available, includes contribution from Noel G8GZT (BATC)
No AM radio in electric cars due to QRM
Former HMS Hermes to become a floating hotel
HMS Artful fires first torpedo using Common Combat System(CCS)

26 February 2016
Cornish amateurs on the air with K prefix on St Piran's Day, 5th March
K7AGE video on antenna building
DX News from ARRL
RN has fewer expert linguists than other UK forces
Thales selected to upgrade comms system on Type 23s
Tonight at 21.00 on Quest 'Devonport: Inside the Royal Navy'
25 February 2016
Don't miss Norbreck Rally in Norbreck Castle Hotel, Blackpool on Sunday April 10th
On this day in 1955 Ark Royal was first commissioned
This is Antarctic Activity Week
24 February 2016
Video of Tim Peake and Oasis Academy contact
SolderSmoke podcast 185 - Antennas in February
NASA invites public to send artwork to an asteroid
USN prepares to install railgun on new destroyer
What is a railgun?
Captain Ellie Ablett RN nominated for Positive Role Model for Gender at National Diversity Awards
23 February 2016
Video: Inside a satellite clean room
Quick guide to APRS
The end of Amateur Radio?
22 February 2016
Radio amateurs involved in detection of gravitional waves
Tiny USB Morse Code beacon
Archive of Popular Science magazine available for free browsing
New video about Foundation exam
Death of Britain's most famous test pilot Capt. Eric 'Winkle' Brown RN aged 97
Van der Heem submarine SSA for sale. Details in For Sale page
20 February 2016
'Getting started with digital modes' video tutorial
Marconi exhibition & talks in Chelmsford weekends from March 11 to May 29
First UK amateur radio QSO on 241 GHz
DX News from ARRL
Build your own Arduino or Pi-based transceiver
Life on board RFA Mounts Bay
HMS Artful prepares for official handover

17 February 2016
NASA TV to broadcast cargo ship departure from Space Station
IARU Monitoring System newsletter now available
Who was the first radio amateur?
Hunt is on to find remains of HMS Triumph
15 February 2016
Plans for massive new power supply in HMS Daedulus meeting resistance(page 7)
More info on new power supply
BYLARA looking for new members
History of HMS Dolphin in pictures(page 20)
RN relied on NATO to protect British waters 20 times in 2015
12 February 2016
QRP moon bounce
NATO reports more Russian sub activity in Atlantic than in Cold War
USN looking to develop drones that can stay aloft for months at a time
12,000 km QSO on 600m
DX News from ARRL
Amateur Radio operators role in Indian Fleet Review
Fleet Commander handover
Battle of Jutland Memorial Park in Denmark
ISS HamTV used by Tim Peake for school contact was 'world first'
New website for RN shipmates and reunions
Scots donate timber to HMS Victory renovation
10 February 2016
Pleased to announce that the new Patron of the RNARS is Vice Admiral Sir Philip Jones KCB, currently Fleet Commander but soon to be First Sea Lord
Real time wind map of North Atlantic
DKARS free magazine available for download
Former wardroom of HMS Nelson considered for conversion to hotel
Sub service recruiting engineers from surface fleet

8 February 2016
'It weren't like that in my day!' - Channel 4 view of life as a new entrant in HMS Raleigh tonight at 21.00
Free 40 page Introduction to Amateur Radio booklet
Results of International Naval Contest 2015 on the Contests page
HMS Ceres, RNR unit in Leeds commissioned
5 February 2016
Coming soon - spray on radar for the military
World Radio Day will be on 13 February
An interesting radio project next to Kings Cross is looking for volunteer radio amateurs
DX News from ARRL
HMS Iron Duke visits London
The Spectator magazine's view of life aboard HMS Bulwark & other Naval matters
2 February 2016
HamRadioNow.TV 239 - SatNOGs - DIY networked ground stations
2 Amateur Radio satellites deployed into orbit from ISS
New 80m evening contest
Why are beards traditional for men in RN?
RN's new F35B Lightning II will make first UK appearance at Fairford Air Show in July

1 February 2016
History of the Morse key
US alternative to mobile phone networks
HamCollege.TV lesson 13 - history of SOS, Emergencies and nets, transistors
Ofcom has released a list of available callsigns as at 21 January 2016
More about unreliable engines in Type 45 Destroyers
First compartment in HMS QE is handed over
New Executive Officer in Collingwood
Grand Harbour transitions from naval & commercial use to a leisure port
30 January 2016
Paul G3VCN (QTHR) is looking for an Eddystone speaker to use with an Eddystone Rx
DX News from ARRL
DAB+ services launch in the UK
CQ-DATV now available for free download
Vice Admiral Sir Philip Jones appointed as First Sea Lord
All Type 45 Destroyers will replace their engines
28 January 2016
HamRadioNow.TV - Whispering Raspberries - using the Pi for WSPR
GEO back issues available for download free of charge
Discrepancy detected in GPS time
26 January 2016
Friends of CW site
HF digital voice broadcasts
HMS PoW gets its first crew members
£70 million F-35B Lightning II to make its debut this year
25 January 2016
Practical Wireless constructional articles
Free competition for SDR goodies
HMS Severn visits London to support LFB 150th anniversary
The changing face of Grand Harbour
22 January 2016
Weekly DX News from ARRL
Celestial navigation makes a comeback in USN
New 134GHz DX record
RNZN celebrates 75 years
HMS Hermes/INS Viraat negins its final journey
New Type 26 frigates could be built with cheap imported steel
RAF pip RN for Chief of Defence Staff post
19 January 2016
Unusual names of RN ships
HMS Kent enters Portsmouth Harbour on an unusually sunny day
18 January 2016
First UK/EI DX contest next weekend
Test your astronaut & space walking skills
Submariners commemorate HMS Truculent
MSJ to be renamed Princess Royal Jetty in preparation for new carriers
New CO of RN's only fast jet squadron
15 January 2016
Martin PF9A asks that those members who took part in International Naval Contest (list here) and who have not yet submitted their logs should do so before 1st February
AmateurLogic.TV episode 86 looks at satellite TV and FLrig
DX news from ARRL
Is YL term past its sell-by date?
Farewell flypast by HMS Gannet SAR helos
14 January 2016
Interesting online book about Radio Communications & Signals Intelligence In The Royal Canadian Navy by VE3FAB
Latest IARU Monitoring System newsletter now available
Helping small warships fight above their weight
HMS PoW's aft island installed
12 January 2016
How to listen to the International Space Station using a handheld
11 January 2016
Peter G3PYB key member of Collingwood Radio Club & ATV guru went SK on 8 January
A (US) look at modern military radar systems
Project to develop a common missile compartment for UK and US subs
Microwave tuner that accepts inputs from 0.5 to 20 GHz
Sandringham students speak to Tim Peake GB1SS onboard ISS
Low noise Yagis explained by Justin G0KSC
DX News from ARRL
USN wants technology to be able to see through fog, rain, haze & snow
Recent Committee & AGM Minutes uploaded to the usual places
Radio France switches off Medium Wave transmissions
Free version of QSO Secretary for Android available now
Results of electromagnetic interference tests on LED bulbs
6 January 2016
Naval hero who rescued Enigma machine dies aged 95
SAR from HMS Gannet ends after 40 years
More about WW II 'Shiny Sheff' and her stainless steel fittings
4 January 2016
British scientists commemorated on amateur radio in 2016
HamCollege 12 - all about repeaters
Certificate to celebrate 70 years of the end of WW II
Call for descendants of Battle of Jutland veterans to commemorate 100th anniversary
Culdrose 771 squadron SAR team finish their last shift
3 January 2016
DX News from ARRL
Radio Amateur's Guide to DMR
Special call GB0ELR to celebrate return of Flying Scotsman to the track
29 December 2015
Online Foundation Licence training course
Advice on buying your first handheld
28 December 2015
Spanish amateurs get access to 5MHz frequencies for the next year
Technology trends in military & naval hardware in 2016
HamRadioNow.TV - Digital ATV update
DX News from ARRL
Footware with built-in Hi-Def displays
Latest edition of the (free) 5MHz Newsletter available
Plaque for submariners unveiled in Gosport
21 December 2015
If you happen to be in or around Chichester anytime over the next 12 months there's a free exhibition on local born Admiral Sir George Murray in the Novium Museum
ISS spacewalk scheduled on NASA TV for today Monday at 08.10 ET
How, where and when to spot the International Space Station
How to make DX QSOs on a very short aerial
SM4HCF is Sweden's Minister of Defence
18 December 2015
ISS SSTV activity planned for late December 2015
DX News from ARRL
QSO Today podcast - interview with ZL1BPU inventor of many digital modes
1940 GPO film on how the teleprinter works
No place for sleepwalking sailors in RN
HMS Protector begins first RN Ross Sea patrol in 80 years
17 December 2015
The Communicator Summer-Autumn 1973 has been added to the History page
AmateurLogic.TV episode 85 looks at baluns, voltage regulators and a cheap spectrum analyser
Last medium-wave transmitters in Germany to be switched off on 31 December this year
16 December 2015
CW Skimmer developer receives Canadian Radio Amateur of the Year award
SAQ to transmit again on Christmas Eve on 17.2 kHz
14 December 2015
Latest IARU Monitoring System newsletter now available for free download
Straight key night on Oscar 2016
Third Astute class sub formally handed over to RN
Pompey Dockyard dredging begins in preparation for new carriers

11 December 2015
DX News from ARRL
Sailors get lifestyle lesson
International Naval Contest this weekend. Click for details
8 December 2015
Impressive new USN destroyer goes testing
The Communicator Spring 1968 added to the History page
NASA to televise return of 3 astronauts who are all radio amateurs
Free history of Gerald Marcuse G2NM
RN Christmas video featuring Band of Her Majesty's Royal Marines
Video tour of HMS QE
7 December 2015
If you get your newsletter by email and you have not yet re-confirmed your details with GM6HGW please do so now
K for Kernow NOVs now available
RSGB is soliciting opinions on 5MHz Band Plan
OFCOM guidance on receive-only scanners
Latest DKARS free magazine now available for download
4 December 2015
Dutch amateurs get 60m at last
DX News from ARRL
BAE Systems to build computer-controlled deck gun for US Coast Guards
Over 500 amateur licences revoked by Ofcom
New Boeing drone with endurance of 4 days and wingspan of 150 ft!
New photos of HMS Monmouth visit to Hamburg in Albums (h/t DK9OS)
Friends and family visit HMS Artful
2 December 2015
Congratulations to members Ben & David who passed their Foundation exam and to Taff who passed his Intermediate exam in the HQ Shack last night - 100% success
Plaque commemorating Gosport as birthplace of the Submarine Service to be unveiled
HamCollege episode 11 on 'Your first radio' now available
Obituary of Admiral Sir Jeremy Black
1 December 2015
VHF, UHF & microwave tropo ducting forecast added to the Links page
Raspberry Pi amateur radio kits with some for $5!
DX News from ARRL
24 November 2015
HQ Shack will close at 18.00 next Tuesday 1st to allow an Exam to take place
Defence Review to give Portsmouth a 'bright future'
Defence Review cuts number of Type 26 frigates from 13 to 8
23 November 2015
The Communicator Summer 1965 added to the History page
Portsmouth Harbour being dredged in preparation for new carriers
QSO Today Ep 67 - Is this the golden age for home brewing?
Navy to get 9 new Boeing P8 maritime patrol aircraft in latest SDSR
RN calls on French maritime patrol aircraft to search for Russian sub
20 November 2015
Making things - inspiring the young
DX News from ARRL
HMS President hosts Armed Forces Diwali festival
Sprout SSTV active Sundays
Video of cruise ship rescue by RN ships & aircraft
19 November 2015
Russian unmanned underwater nuclear weapons pose new challenges
WRC-15 agrees new 5MHz amateur radio band
New Sky Q TV service raises HF pollution fears
BT G.Fast broadband service uses frequencies up to 106 MHz
HMS Clyde rescues cruise ship drifting off Falklands
17 November 2015
QSO Today - K3MD - contesting legend
RN role in 800th Lord Mayor's Show
Concern that cuts will leave RN stretched
16 November 2015
The Fall 2015 edition of the free ARRL magazine Radio Waves now available for download
RN sponsors nuclear apprentices
A new way to learn CW
13 November 2015
An archive of all news published recently on the rolling news now available on NewsArchive
AmateurLogic episode 84 - more about using Raspberry Pi
US Navy tries to share aerials among radar, comms and EW
Amateur Radio Geotool now available in Google Play Store
100 watts & a wire episode 18 looks at offensive behaviour on the bands
11 November 2015
Netherlands now has 60m in their bandplan
All BBC R&D white papers since 1944 now available
QSO Today podcast episode 65 - Top Band contesting
9 November 2015
Personalised gilet/bodywarmer now available in Commodities
Some photos from yesterday's Kempton Park Rally now in PhotoAlbums
Raspberry Pi multimode transmitter software
BAE Systems helping to develop next-generation EW technologies
HMS Collingwood personnel support VC memorial event
HMS Belfast Remembrance ceremony
7 November 2015
The Communicator Christmas 1964 added to the History page
Ofcom has published UK licence guidance
RFA fails test after undergoing routine maintenance
6 November 2015
Raspberry Pi powered portable FM transmitter
CME impact impact expected on 7 November
The Communicator Easter 1964 added to the History page
DX News from ARRL
Morse code heavy metal
5 November 2015
New symbol graphics for APRS
NASA is looking for explorers for future missions
Electronic warfare backpacks
Former Scottish international signs up
RN leads bicentenary anniversary on Ascension Island
4 November 2015
The Communicator Christmas 1963 added to the History page
HMS Sutherland refuels at sea from German tanker FGS Bonn
RN personnel presented with medals for ebola work
3 November 2015
The Communicator Summer 1952 added to the History page
Ofcom has released new guidance for UK radio amateurs
RSGB video on amateur radio as a hobby can be downloaded free of charge
Join our Chairman at Gosport Remembrance Ceremony next Sunday at 11.00
100 watts and a wire episode 17 now available
2 November 2015
US Military enlists amateurs to simulate CME
More about secret numbers stations
DKARS Nov 2015 magazine is now available for free download
Running multiple high-power stations on one antenna simultaneously
Latest ICQPodcast including new HF rig for £2.89
HMS Jufair resurrection and reconstruction
31 October 2015
The Communicator Easter 1962 added to the History page
Blue plaque unveiled for radar pioneer who built a transmitter in 1920 at age 9
A tribute to the 807
30 October 2015
DX News from ARRL
CQ DATV free magazine available for download
Korean warships to visit Portsmouth next week
Review of new book about RN Sub Service since 1945
Nato warships gather for class photo

29 October 2015
The Communicator Christmas 1961 added to the History page. Lots of RNARS stuff in it
Thousands of redundant TETRA radios likely to become available to UK amateurs
Last Vulcan completes final flight
26 October 2015
The Communicator Easter 1961 added to the History page
ICQPodcast interviews Justin G0KSC from InnovAntennas
Latest Perisher course on HMS Torbay
Annual Submariners' Remembrance Service and Parade will be held on 1 November
Two arrested following theft of articles from sunken WWI HMS Hermes off Dover
RAF Officer in charge of RN carrier building project
Two halves of 2nd new carrier HMS PoW joined together
23 October 2015
Special report on BFBS
GB0GMT to commemorate the start of GMT
DX News from ARRL
Secret files released on death of Buster Crabb
Wildcat from HMS Lancaster first to land on St Helena

22 October 2015
Obituary of our late Patron Admiral Sir Peter Abbott
Reminder that the RNARS CW Activity Contest is on 14/15 November
Building radios with bricks(ZIP file)
Trafalgar Day on HMS Victory
Almost 8% of RN is obese
RNARS Awards for 2015 now on the Special Notices page
21 October 2015
Today is Trafalgar Day
More use of Raspberry Pi in Amateur Radio
New version of Log4OM released
19 October 2015
The Communicator Summer 1969 added to the History page
K for Kernow in callsigns starts in 2016 - but it's optional
Ofcom will revoke unvalidated amateur radio licences
SolderSmoke podcast 181 is now available
Livery Company guests visit HMS Sultan
16 October 2015
BAE Systems developing new EW technologies for USN
New RSGB Amateur Radio promotional video-worth a watch!
DX News from ARRL
BAE tests unmanned boat off Portsmouth(video)
15 October 2015
US Navy goes back to sextants after GPS fears
AmateurLogic.TV episode 83 - 10th Anniversary
RN faces 4,000 staff shortage - 'perilous situation'
14 October 2015
IARU Monitoring Service newsletter now available
Digital Radio User Guidelines
Parachute Mobile attempt on October 17
100 watts and a wire episode 16 available to view
Selection of RN photos
9 October 2015
AGM tomorrow Saturday
DX News from ARRL
RadCom Basics nr 3 now available to RSGB members
Work begins on River-class patrol vessel HMS Trent
A brief history of the first 100 years of RN Search & Rescue
Summer 2015 edition of 5 MHz Newsletter available
6 October 2015
Don't forget - AGM this Saturday in HMS Collingwood at 14.00
Radio Officers Association new publication
3D radar installed on HMS QE
5 October 2015
From 1 October UK exams will be based on new licence rules
DKARS Oct 2015 free magazine now available for download
December is YOTA month
Fall in number of VK licences
Osprey lands on HMS Ocean

3 October 2015
The death has been announced of our patron Admiral Peter Abbott GBE, KCB, MA, RN
2 October 2015
Building a Boeing Dreamliner in under 4 minutes
Summer 1991 Newsletter added to Members' Reports page
DX News from ARRL
Royal Marines exercise in Las Vegas (Some nice photos)
1 October 2015
US Marine Corps squadrons may be based on new RN carriers
USAF updates venerable B-52s
CQ-DATV free magazine available for download
US companies developing positing & navigation system with GPS performance but independent of satellites
RadCom Plus released
Free digital mode Android app
28 September 2015
Pig launched into space from HamFest
RAYNET - RAEN & RSGB re-unite
Days of Shipping Forecast on LW could be numbered
Salvaged D-Day LCT on view in Portsmouth Naval Base
Ham College episode 9 looks at resistors & potentiometers
Stricken RN sub stops for repairs in Gulf
25 September 2015
RSGB invites all UK amateurs to complete online survey
DX News from ARRL
HMS Triumph crew visit Triumph Motorcycles
24 September 2015
Details of G3ENI's funeral arrangements on the Yahoo Group
NASA TV to broadcast cargo ship departure from space station
Replica of HMS Pickle sets sail from Gosport
HMS Astute crew receive Freedom of Wirral
HMS Sutherland re-christened with a wee dram of 18-year old malt
100 watts and a wire podcast - episode 12
22 September 2015
Latest ICQPodcast looks at SDR dongles among other topics
RSGB takes over exam management
How to erect an aerial mast on your own
QSOToday podcast looks at bouncing signals off the moon
21 September 2015
US researching swarms of drones to overwhelm air defence
China launches 9 amateur satellites
Another Type 42 destroyer leaves Pompey for the last time
17 September 2015
US Navy looking for upgrades to sub comms antenna
USMC moves from gallium arsenide to gallium nitride in air defence radar
Former First Sea Lord calls for more RN ships
HMS Blyth visits Blyth
Video of what the new RN Type 26 frigates may look like and do
RN plans to have laser weapons operational by 2020
15 September 2015
Any personalised commodities bought from now up to and including the AGM will be delivered free of postage charges
First Sea Lord's speech on the responsibilities of navies
QSO Today podcast episode 58 - K7QO on CW at 145 WPM (yes 145)
MOD confirms gun for new Type 26s
14 September 2015
A sad weekend for the Society. Three long-standing members SK, John G3ENI, a founder member, Di G0RNO former Data Comms Manager and Roy G3ADR. Our condolences to their families.
---
QSO Secretary - simple logging utility for Android
DX news from ARRL
Ofcom agree to temporary K prefix for Cornish stations
SolderSmoke e-book free on Amazon
Subreddit for Amateur Radio
Video on dipole & inverted-V basics
US Rugby World Cup squad to use Navy facilities in Portsmouth
10 September 2015
Chess and Morse Code
Visualisation of Microwave signals
Navy cake for HM QE
HMS Portland sails under Tower Bridge to moor next to HMS Belfast
Time lapse video of Portland's journey up the Thames
8 September 2015
Some issues of our Newsletter prior to 2013 added to the Members' Reports page
TXFactor.TV episode 9 now available
MOD admits sub damaged NI trawler's fishing gear
7 September 2015
TXFactor now has the weekly GB2RS news available to download or stream
The HackADay site now has details of the Codec2 FreeDV amateur radio digital voice system
Latest ICQPodcast on the use of microphones in amateur radio
BBC2 tonight at 21.00 - The Forgotten Code-breaking Genius of Bletchley Park (UK only)
4 September 2015
Reflectorless Yagi designs, models & plots
DX News from ARRL
Video about JT9 & JT65
Wellingborough celebrates Merchant Navy Day
3 September 2015
Yesterday was the 156th anniversary of the last big solar superstorm
Morse abbreviations were early form of textspeak
TXFactor.TV episode 9 visits Essex clubs
HamRadioNow.TV - Techniques of the best operators
Malta digital repeater update
Bletchley Park documentary on BBC TV
CQ-DATV magazine 27 now available
Merchant Navy Day celebrated in Rochdale
The Communicator Spring 1969 added to the Miscellany page

1 September 2015
Dave G4JBE has taken over the role of Data Comms Manager after Diana stood down
HMS Echo finds remains of SMS Lützow German flagship scuttled at Jutland


100 watts and a wire episode 10 available-Antenna stuff and more
RAN first of class helicopter dock ship on verge of becoming operational
31 August 2015
AGM is in 6 weeks time, items for the Agenda to the Secretary please
Committee Minutes 9 July 2015 added to the usual places
Is this the Navy of the future?
Upgrade to Faslane base infrastructure
FreeDV digital HF voice mode party on 12/13 September
Free DKARS magazine for September now available for download
HamCollege.TV for newbies episode 8 now available
30 August 2015
Summer 2015 Newsletter added to the usual page
28 August 2015
DX News from ARRL
Long lost ensigns unveiled ahead of Jutland Centenary
27 August 2015
RN's hidden gems opened to the public
HMS QE flashes up her radar to track aircraft
HMS Portland delivers champagne hamper to 'almost there' Atlantic rowers
25 August 2015
HMS Artful will manufacture her own oxygen and fresh water from sea water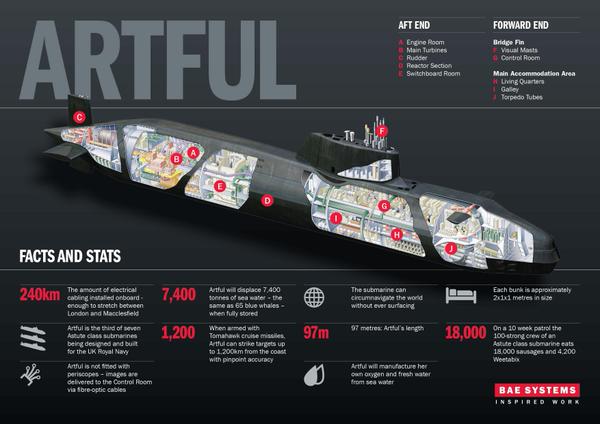 24 August 2015
5 of the 6 Type 45 destroyers are in Pompey at the moment, one in refit (page3)
RSGB reply to PC Pro article about amateur radio
Hungary issues temporary permits for 5350 to 5450 kHz
Video from Tokyo Ham Radio Fair
ICQPodcast series 8 episode 18 - Rigol 1050e scope review + lots more
Youngsters won't serve on subs - there's no Facebook!
FCC fines telecomms company for blocking WiFi signals at conventions
21 August 2015
DX News from ARRL
Hayling Island canoe flotilla tribute to RN Commander
AmateurLogic.TV episode 81
The RN chef with a PhD passes out of training
20 August 2015
HMS York leaves Pompey on way to be scrapped
HMS Scott scans the seabed of the Atlantic Ocean
HMS Artful arrives in her new home port
100 watts and a wire episode 8 posted
Astute Class subs video
17 August 2015
UK Gov't refuses to confirm when FM signals will be switched off
HamRadioNow.TV edition 215 explains why D-STAR will be emission 6K25F7W
New US Frequency Allocation Table
Largest section of HMS PoW floated to final assembly point
Plaque laid on wreck of HMS Saracen
14 August 2015
The Communicator Winter 1968 added to the Miscellany page
The new AOR DV1 will switch automatically between DMR, Fusion, D-Star & analogue
DX News from ARRL
International Lighthouses & Lightships weekend next Sunday
Spectacular flares display over HMS Richmond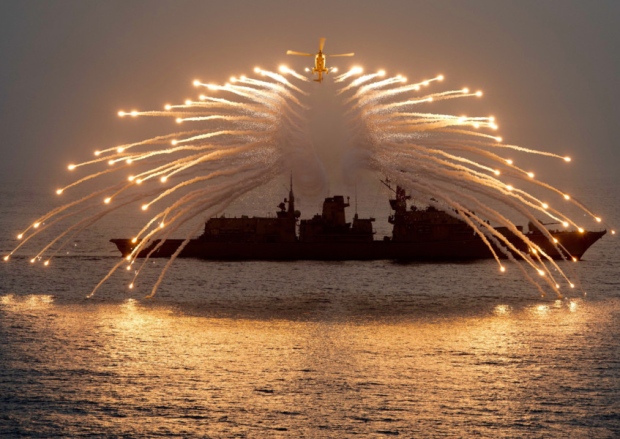 13 August 2015
QRZ.com now remembers the last 12 calls you looked up
Alan G8CJM #1657 is looking for an MFJ 418 Morse Tutor. If you have one available please contact the webmaster
Audio basics for hams
HMS Artful sets off on maiden voyage

12 August 2015
Dan M0TGN video about Arduino CW decoder project
NASA TV programme on Perseid meteor shower
HMS Edinburgh leaves Pompey for the last time
Listen to episode 7 of '100 Watts & a Wire' about Calling Freqs, Ninja Nets and Portable Ops
RN Reservist won last VC of WWII
11 August 2015
IARU Monitoring System newsletter for July now available
On this day in 1415 Henry V sailed from Southampton: "fair stood the wind for France"
10 August 2015
HMS Hood bell recovered from seabed
'Enigma ' award special stations will start transmitting on 14 August
Ofcom on HF Broadcast licensing
Hacklet 69: Morse code projects
ICQPodcast series 8 episode 17 - lots of amateur radio related news
Rolls Royce to provide diesel generators for Type 23 frigates
Channel 4 to follow RN New Entrants over 8 one hour programmes
7 August 2015
Ofcom warn of hoax email
GB2VJ will be active from 8 August to 4 September
Flight Refuelling Rally on 9 August
Perseid fireballs will peak on 12-13 August
VI0ANZAC call to activiate this weekend from Antarctica
New Youth Contesting programme
DX News from ARRL
Some pictures from HMS Alliance reunion (page 19)
HMS M.33 opens to visitors in Portsmouth Dockyard
HMS Albion being resuscitated
Designer says RN ships must be hacker-proof
4 August 2015
IARU Region 1 4m initiative
Radio Caroline on a crystal set
Charities receive donations from Collingwood Open Day
Episode 6 of 100 watts and a wire now available
Restored M.33 to open as tourist attraction
3 August 2015
Updated Canadian Band Plan for 0-30 MHz released
Revised (UK) Amateur Radio Intermediate syllabus
Ofcom consultation on PMR 446
HMS Alliance reunion celebrated
31 July 2015
DX News from ARRL
CQ-DATV 26 magazine now available
The Worshipful Company of Fan Makers visits HMS Westminster
HMS Bangor exercises with Egyptian Navy
Today is Black Tot Day
30 July 2015
The New DXers Handbook 2nd edition available free of charge
'Air-gapped' computer hacked by mobile phone
HamCollege.TV episode 7 looking at radio waves now available
29 July 2015
Review of improved FT817 MH31 mike
Many AM stations in France to close down
MSJ in Pompey Dockyard being rebuilt to handle new carriers
27 July 2015
UK Intermediate licence holders will no longer be able to apply for NOVs for repeaters
Working FO-29 satellite demo (video)
QSO Today podcast episode 51, WB2MGP Introducing Amateur Radio to kids
New online classifieds site for radio gear
HamRadioNow.TV episode 212 - lots of random stuff
Episode 5 of 100 watts and a wire podcast
RN struggles with nearly 15% sickness rate

24 July 2015
The Society's ex-officio gets his warrant (p7)
International Space Colloquium this weekend in Guildford
Colloquium presentations to be streamed live over batc.tv
Take the USA Amateur Radio Licence here in the UK
DX News from ARRL
America's Cup delivered ashore by Royal Marines
'Printed' drone takes off from HMS Mersey
23 July 2015
'Real World' review of anti-virus software
Preview of HMS M.33 last remaining ship of the Gallipoli campaign reopening to the public
North Sea protected by 'fishing boats and Twitter'
21 July 2015
EU report on the health effects of electromagnetic fields
Beware cheap switched mode power supplies
20 July 2015
D-STAR QSO Party will be from 18 to 20 September
Marlon Brando, KE6PZH and FO5GJ
QSOToday podcast on homebrew
New memorial in Scotland to WW1 VC submariner
HMS Arrow reunion goes all mackem
17 July 2015
Set of documents for Rally Organisers on MembersOnly page
DX News from ARRL
Commander of Royal Australian Navy visits HMS Diamond
16 July 2015
ISS SSTV pics on 2m this weekend
BBC2 on July 23 will look at Radio Normandie
HamRadioNow.TV Introduction to DMR
RN contribution to Bastille Day celebrations
Here's where those Harriers are now
14 July 2015
Friedrichshafen 2015 lectures available in slides and audio
Maritime Radio 'Night of Nights' was held on 12 July
Surrey Space Centre DeorbitSail amateur radio satellite launched on 10 July
ICQPodcast interviews Martin Lynch G4HKS
Latest IARU Monitoring System newsletter available for download
QSOToday podcast episode 49 looks at Arduino in Amateur Radio
AmateurLogic.TV episode 80 looks at Field Day
HMS Artful sets sail this Summer (video)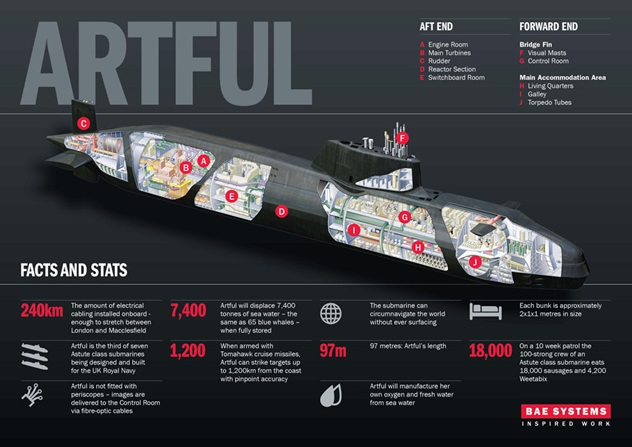 10 July 2015
DX News from ARRL
HMS St Albans will act as guard ship for the America's Cup to be staged in Portsmouth
HMS Bulwark back home from Med search & rescue mission
HamRadioNow.TV episodes 210 & 211 - Introduction to DMR
9 July 2015
ARRL reports that 1900-2000 kHz to become primary amateur band in US
New BBC MicroBit to be given to most UK children in October
HMS Dragon's skipper gets send-off in dragon-boat
Navy MasterChef competition won by team from HMS Talent
8 July 2015
Hacking a laptop with an SDR receiver and some pita bread
HMS Diamond crew visit jewellers De Beers
Time lapse video of HMS St Albans arriving in London for 8 day visit
Episode 3 of 100 watts and a wire
HMS Hermes in its role of INS Viraat to be decommissioned
6 July 2015
SolderSmoke podcast available for downloading - lots about Friedrichshafen
Dutch amateur radio magazine (in English) available for free download
RN Logistics Officer wins high profile award
ICQPodcast interviews G3WYW from Yaesu at Friedrichshafen
Take a video tour around HMS QE
3 July 2015
DX News from ARRL
World Digital ATV Party will be held on August 21-22
Military Buddhists meet Dalai Lama
2 July 2015
Support WSPR station on Raspberry Pi
BATC popular in Friedrichshafen
All German calls available in PDF
HMS QE diesel generators powered up
K1JT of JT9 & JT65 fame explores EME now he's retired
29 June 2015
ICQPodcast Series 8 Episode 14 looks at Friedrichshafen 2015
CQ DATV 25 free magazine is out now
No permanent K for janner club stations
WRTH free update
Looking after HMS Victory for the future
Navy marches in London Pride
HamCollege.TV episode 6 now available for download
Navy tries to lure back redundant engineers with golden hello
Mexican Navy ship visits Portsmouth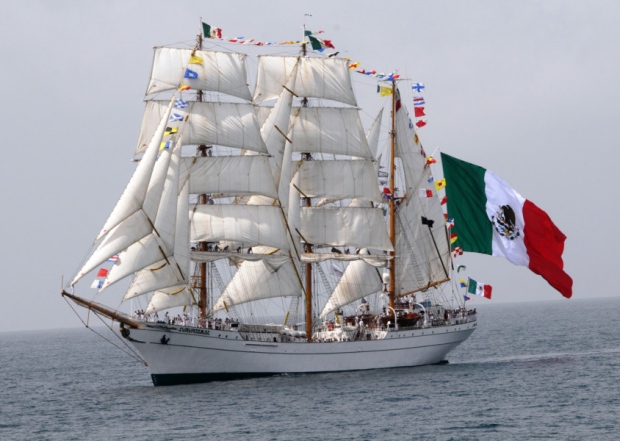 26 June 2015
DX News from ARRL
New website to help you program your radio
Stagecoach offering free travel to military personnel in uniform this weekend
Armed Forces Day tomorrow Saturday
25 June 2015
USN programming drones so they can fly among civil aircraft
QSO Today podcast episode 46 available for download
First engine of HMS QE started for the first time
RN's new F-35 takes off from ski jump for first time
23 June 2015
Intercepting & interpreting RF emissions from a PC
HMS Enterprise to replace HMS Bulwark in Med mercy mission
Fly a flag for Armed Forces Day
22 June 2015
If you are looking for some new modes to try have a look at JT9 & JT65
ZL Memorial Contest will be held on 1st weekend in July
IoW Raynet gets £2000 grant for new network
Armed Forces Day next Saturday 27th - find events
TXFactor.TV episode 8 now available
19 June 2015
DX News from ARRL
RN pilots test out new jets at sea
6 RN vessels visit for Kiel Week
18 June 2015
AmateurLogic.TV episode 79 now available
Working amateur satellites with a handheld
Bootnecks showing off their 'happy' side
ICQ Podcast series 8 episode 12 now available
HMS Richmond uses drones for maritime patrols
16 June 2015
Mea culpa, AGM Minutes for 2013 & 2014 added to the usual places (h/t DK9OS)
Any D-Star aficionado can look up the status of GB7RN on the Repeaters page
Dates announced for next year's SERF Rally which will be 2 days
RN to follow Shackleton's route 100 years on
HMS Echo captures 3D images of wrecks of Battle of Jutland
15 June 2015
'Knocker' White, 'Sharkey' Ward, surnames with naval slang prefixes
RSGB launches RadCom Basics for newly qualified amateurs
QSO Today podcast episode 44 W1HKJ on FLdigi
SolderSmoke podcast episode 177 now available
Summer Solstice special call GB1JSS
Special Tour de France call PA15TOUR
Call for recordings of BBC Antarctic midwinter broadcast on June 21
£100K bonus for naval pilots who signed on for an extra 5

12 June 2015
Latest IARU Monitoring System Newsletter now available
DX-News from ARRL
HamRadioNow.TV episode 207
11 June 2015
BBC report suggests TV signals could be used as alternative to radar
First naval airman VC honoured with 3 services
Icom launch new HF/6M rig
10 June 2015
More photos of Collingwood Open Day added to the album
RN using drones (UAVs) to inspect ships in dock
HMS Heron comes out top again in Field Gun Trophy
348 years ago the Dutch beat us up in Chatham
9 June 2015
Free online course in satellite remote sensing
HamRadioNow.TV episode 202 DZ kits & other stuff from Dayton
D-Day 71 marked in Southwick
Ardent's anchor is centrepiece of Falklands' memorial
RN in Baltic exercise
8 June 2015
First batch of Collingwood Open Day photos in new album
Review of sub-£150 DMR handheld
Fox-1C update video
The iSemaphore Project
CQ-DATV 24 is now available for free download
Portsmouth News report on Collingwood Open Day
E-cigs may be allowed on nuclear subs
6 June 2015
Collingwood Open Day (incl. GB6COD) is tomorrow Saturday 6th
QSOToday podcast episode 43 N6PSE on DXpeditions
FBI flies surveillance aircraft under guise of fake companies
Special call to commemorate Polish 'Enigma' codebreakers
DX News from ARRL
MSF on 60 khz will be off-air from 10.00 to 14.00 on June 11
4 June 2015
Tuesday evening CW net will now run on 7028 khz at 19.00
MOD to face another £500M of funding cuts
HMS Raleigh Field Gun team in Collingwood will be first female-led team
Morse Mouse - Windows program to help learn/teach Morse

2 June 2015
Ham College episode 5 now available - all about current
ICQPodcast series 8 episode 11 available
1 June 2015
The Communicator Winter 1967 added to Miscellany page
The Communicator Summer 1968 added to the Miscellany page
Advice for the Strategic Defence & Security Review
QSOToday podcast episode 43 - how to DXpedition
Minutes of 30 April 2015 Committee Meeting in the usual places
31 May 2015
Create Morse Code ring tone for your smartphone
Former First Sea Lord says 'Armed Forces are on a road to disaster'

29 May 2015
New SDR display at National Radio Centre
Field gun crews practice for Collingwood Open Day
HMS Caroline restoration shows true colour of WWI ship
28 May 2015
Ofcom permit spark transmission for Marconi anniversary
New Wildcat helos first landing on HMS Ocean
HamRadioNow.TV episodes 201 & 202
New female captain for HMS Northumberland
26 May 2015
Launch of first Hobart class destroyer
25 May 2015
'Well, here's another nice mess you've gotten me into' GB125SL
Electric-blue clouds spotted over Arctic
Battle of Waterloo special station OT200GBN
Advance information about roadworks next to Newbury Rally on 21 June
International Submariners' Congress held in Portsmouth

22 May 2015
Surveillance system for new QE class carriers revealed
Drip, drip, drip
F35Bs land on assault ship
HMS PoW gets her bow
Liquid metal aerials
Getting into DMR
DX News from ARRL
21 May 2015
British Library's Save Our Sounds project gets nearly £10M Government funding
VK4MIK's morse keys galore on display at Cardwell Telegraph Museum on 29 & 30 May
771 Naval Air Squadron celebrates 76th birthday in Cornwall
Tots Up for Fleet Week
Commemoration of 75th anniversary of Dunkirk evacuation
20 May 2015
What ET McNeilly said about Trident safety
AmateurLogic.TV episode 78 live from Dayton Hamvention
19 May 2015
NASA developing electric motors for low/no noise drones
New firmware update for IC-7600 brings lots of new features
New Ofcom guidance on geographic part of UK club calls
HMS Protector transfers from Pompey to Guzz
New CO for HMS Victory
Advanced tickets now available for Collingwood Open Day
18 May 2015
Airbus uses 3D printed parts for A350
New patents bring viable airships closer
DX News from ARRL
QSO Today episode 41 on 630 metres
Submariner criticises Trident security
ICQPodcast series 8 episode 10 on battery technology now available
70 ill after outbreak of norovirus at HMS Raleigh
14 May 2015
New album with some of John G0JSC photos
13 may 2015
A radio with no analog parts?
Sussex Electronics & Radio Fair/Eastbourne Rally on 6th June
Live web stream from Dayton Hamvention
12 May 2015
RSGB launches new online magazine for members
Portsmouth MP is first female armed forces minister
Winners of annual RN photo competition
11 May 2015
Ofcom reports that over 80,000 amateur radio licences issued in the UK
IARU Monitoring System Newsletter now available
VE Day celebrations in and around Portsmouth
8 May 2015
BATC has just published free copy of CQ-TV dedicated to reduced bandwidth TV
Lots of special calls on Saturday 9th to commemorate creation of EU in 1950
DX-News from ARRL
RN marks VE Day
QSO Today podcast episode 40 available for download
Sub lost at sea for 73 years discovered off Libyan coast

6 May 2015
TXFactor.TV episode 8 now available
X2 class solar flare causes radio blackout
How to build a 10m dipole (video)
Radio and the smartphone revolution(or why no young person now tunes across a radio dial and bumps into Radio 1)
New ZS 2m beacon
HMS Dragon back home in Pompey
5 May 2015
Diplomatic wrangling delays deployment of Bulwark on Med mercy mission
Just a month to Collingwood Open Day (6th June)
4 May 2015
New RSGB online magazine for members
CQ-DATV free magazine available for download
May issue of SARC Communicator available
5 MHz Newsletter issue 13 now available
1 May 2015
Unmanned aircraft completes 1st inflight refuelling
Interesting new (free) logging software with lots of features
German amateurs can now use 70 MHz
DX News from ARRL
If you thought you were having a bad day just imagine how this bloke felt


30 April 2015
HMS Ocean due in Sunderland this weekend, open to visitors on Sunday 3rd May
Latest Newsletter (Spring 2015) and Committee Minutes for 12 Feb 2015 uploaded
Looks like US amateurs will get 2200 & 630 metres bands
Ham College episode 4
29 April 2015
HamRadioNow.TV episode 200
Tower of London gets RN booze delivery

27 April 2015
Some more photos of DK9OS & DK9MOS visit to HQ added to Album
Latest edition of the free 5MHz Newsletter is available for download
The Dutch Amateur Radio Society Newsletter is also available for download
QSO Today podcast episode 39 is now available
RN Officer serves as Liaison Officer to the Japanese Fleet
RN seize 2 tons of cocaine from tug off Scottish coast
24 April 2015
Kenyan amateurs gain 6m band
Can you identify Portishead equipment?
New video introduction to D-STAR
DX News from ARRL
British Legion funding for veterans travelling to VE Day 70 National Events
HamRadioNow.TV episodes 198, 199 & 200. Really understand SWR
23 April 2015
VK100ANZAC will be at Canberra on 25th
ZL100ANZAC will be on the air from 25th
Gallipoli 100 and ANZAC day
22 April 2015
Special event call VI4AE2 to commemorate submarine HMAS AE2
Google shake up & amateur radio clubs
International Marconi Day at Sandford Mill
Digital Activity Days 1 - 10 May
QSO Today podcast episode 38 now available
21 April 2015
USN to test large unmanned sub next year
USN tests swarms of drones (UAVs) acting in a coordinated and autonomous fashion
Turkish amateurs will welcome VK/ZL visitors to Anzac commemorations
HMS Defender & HMS Middleton due in London tomorrow 22nd
20 April 2015
ZL100ANZAC
SolderSmoke podcast 175 available for download
Forward island of HMS POW unveiled
Norway to switch off FM in 2017
HMS Warrior webcam (h/t G4TNN)
Get a quick flash of our Membership Secretary and his oppo Alan in the opening minute of TX-Factor 6 (h/t G3VRY)
One photo taken at Kempton Park Rally 19 April 2015 added to PhotoAlbum page
17 April 2015
DX News from ARRL
Aussie balloon circumnavigates the globe
16 April 2015
German Amateur Radio licence numbers fall for the 5th year in succession
Young radio amateur K6RBT develops a hat with sensors for blind people
Yesterday (15th) was the anniversary of the Spithead Mutiny
15 April 2015
The Harrier keeps on going and going and going but only for US Marines
AmateurLogic.TV 77 - SkyPi, ThumbDV, Grid square GPS
14 April 2015
GB7RN 2m digital voice repeater is now operational thanks to the help of Dave G8PUO and the sponsorship of Icom(UK)
RN tracks Russian fleet through Channel
Norfolk ARC will run GB0CMS to commemorate Caister's Marconi Wireless Station
13 April 2015
The operating bays in the HQ Shack will be out of action for the next 2 weeks due to maintenance work
Next Saturday (18th) is World Amateur Radio Day
Maritime Radio Day (14 & 15th April)
Illustrious crew get together to collect their medals
Robot sea wars